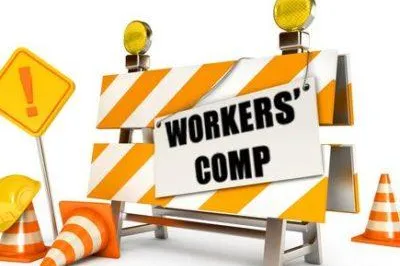 Brothers and Sisters,
During this time, if you are working, we suggest that everyone make daily journal entries on all jobs.  It is important to capture if any of your customers informed you that they are Covid-19 positive or in self-quarantine.  Capture any information that will help you if you contract the virus at work.  
* THE BURDEN OF PROOF IS ON YOU!!!!!! NOT THE COMPANY TO PROVE THAT YOU CONTRACTED THE VIRUS AT WORK*  
Documentary Evidence is very important!  Make sure you seek medical treatment.
It is very important to have this documentation to help win a workmen's compensation claim, if you were to file for one.  The company will most likely deny your claim, and if you took the time to document and keep a healthy timeline of events, this will help any lawyer who will be representing your case.
When you see your health professional, please make sure they capture in their notes where you were exposed to the virus and your experience before, during and after.  Take the health professional through the journey.  For example, " I dispatched on a job and upon arrival, my customer informed me that he had a sick spouse in the house with Covid -19 symptoms.  I went inside with the PPE that was provided to me by my company (masks and gloves) and completed the job.  Later that day, I went home and started feeling flu-like symptoms etc..."  Notes from the doctor are very important when they get subpoenaed later.
Below is the labor code for Workmens Compensation along with a link to the Legislative website.
Stay Safe out there!  and remember:
"No job is so important and no service is so urgent  that we cannot take time to perform our work safely" MA Bell
-----------------------------------------------------------------------------------------------------------------------------------------------------
LABOR CODE - LAB
DIVISION 4. WORKERS' COMPENSATION AND INSURANCE [3200 - 6002]
  ( Heading of Division 4 amended by Stats. 1979, Ch. 373. )
PART 4. COMPENSATION PROCEEDINGS [5300 - 6002]
  ( Part 4 enacted by Stats. 1937, Ch. 90. )
CHAPTER 2. Limitations of Proceedings [5400 - 5413]
  ( Chapter 2 enacted by Stats. 1937, Ch. 90. )
5402.  
(a) Knowledge of an injury, obtained from any source, on the part of an employer, his or her managing agent, superintendent, foreman, or other person in authority, or knowledge of the assertion of a claim of injury sufficient to afford opportunity to the employer to make an investigation into the facts, is equivalent to service under Section 5400.
(b) If liability is not rejected within 90 days after the date the claim form is filed under Section 5401, the injury shall be presumed compensable under this division. The presumption of this subdivision is rebuttable only by evidence discovered subsequent to the 90-day period.
(c) Within one working day after an employee files a claim form under Section 5401, the employer shall authorize the provision of all treatment, consistent with Section 5307.27, for the alleged injury and shall continue to provide the treatment until the date that liability for the claim is accepted or rejected. Until the date the claim is accepted or rejected, liability for medical treatment shall be limited to ten thousand dollars ($10,000).
(d) Treatment provided under subdivision (c) shall not give rise to a presumption of liability on the part of the employer.
(Amended by Stats. 2012, Ch. 363, Sec. 79. (SB 863) Effective January 1, 2013.)
https://leginfo.legislature.ca.gov/faces/codes_displaySection.xhtml?sectionNum=5402.&lawCode=LAB